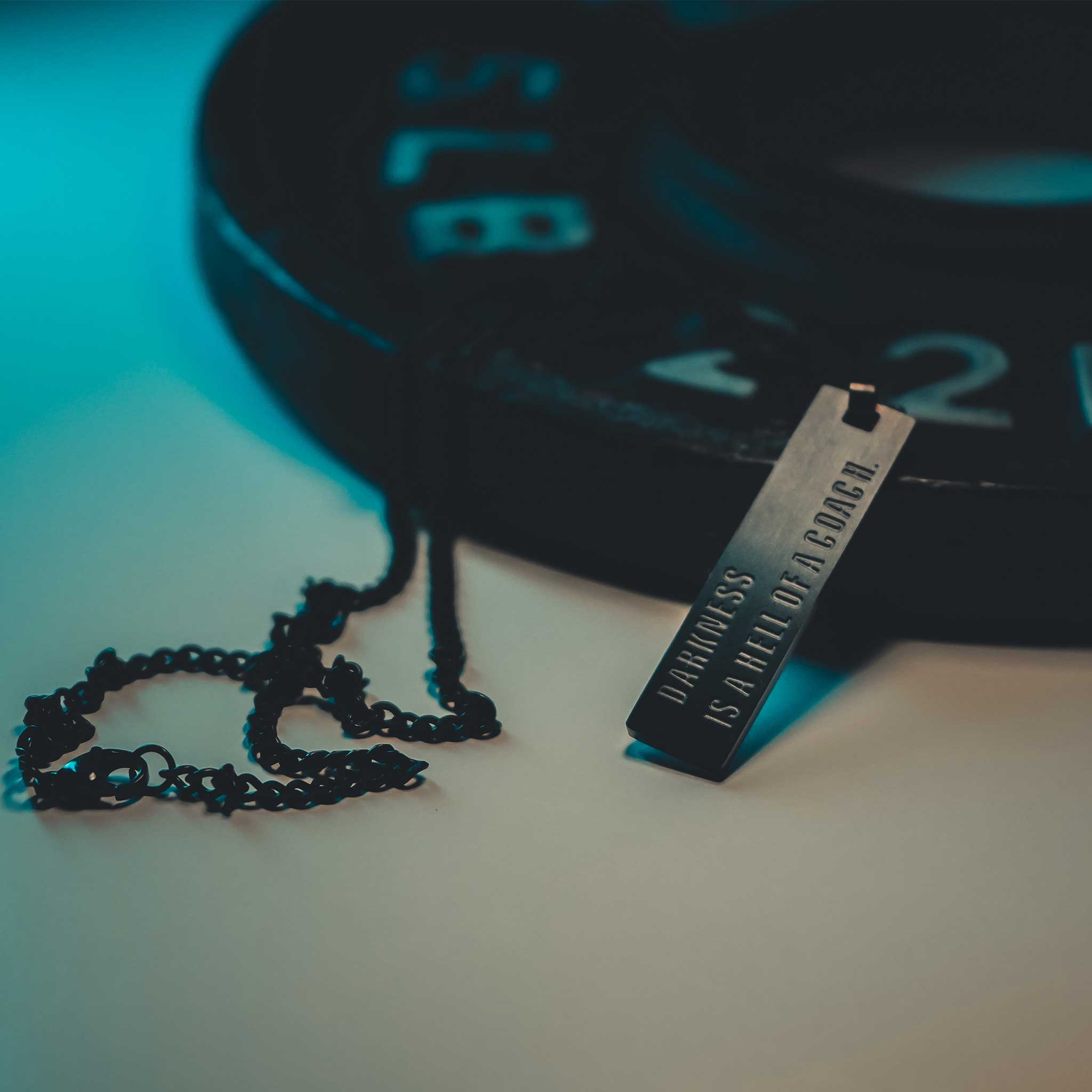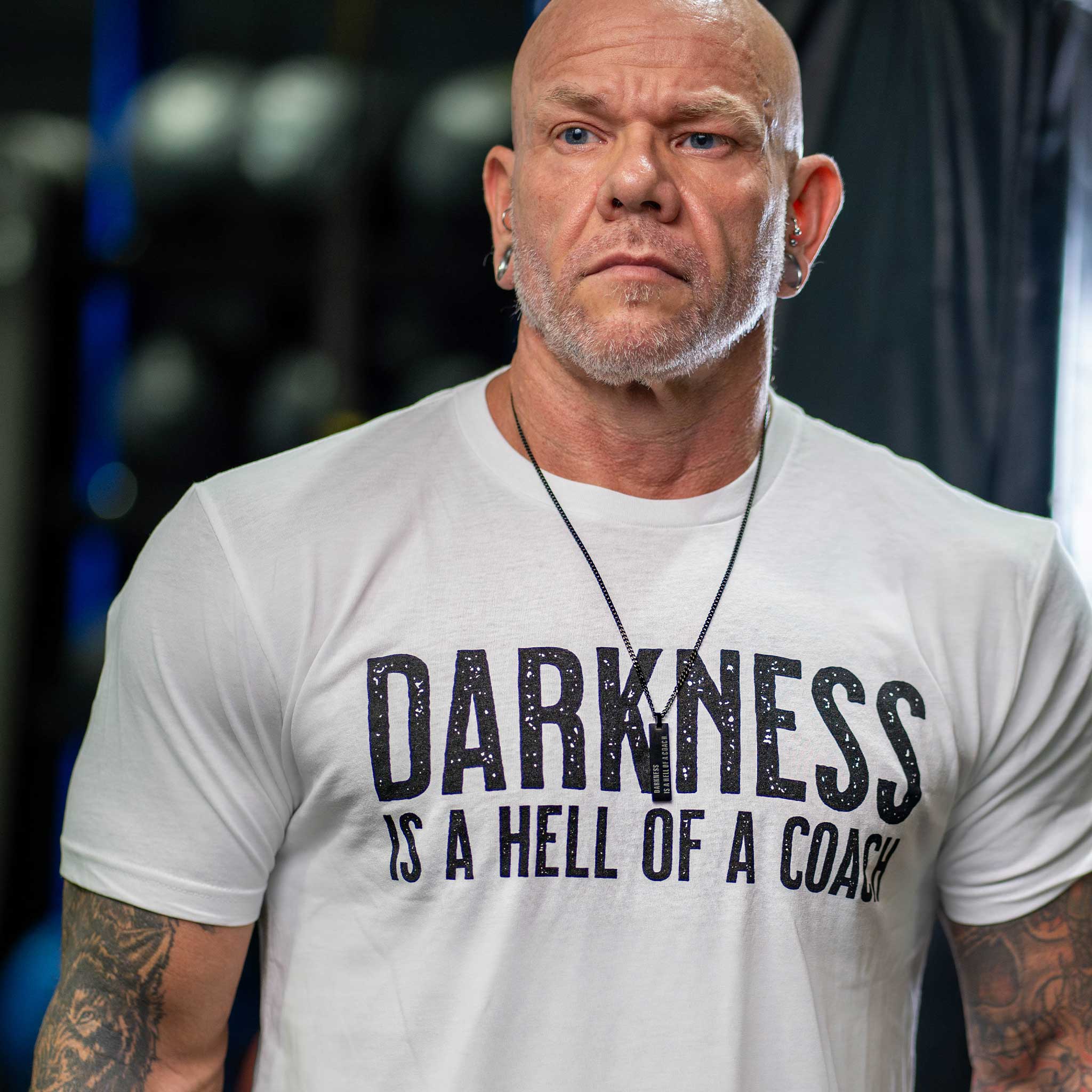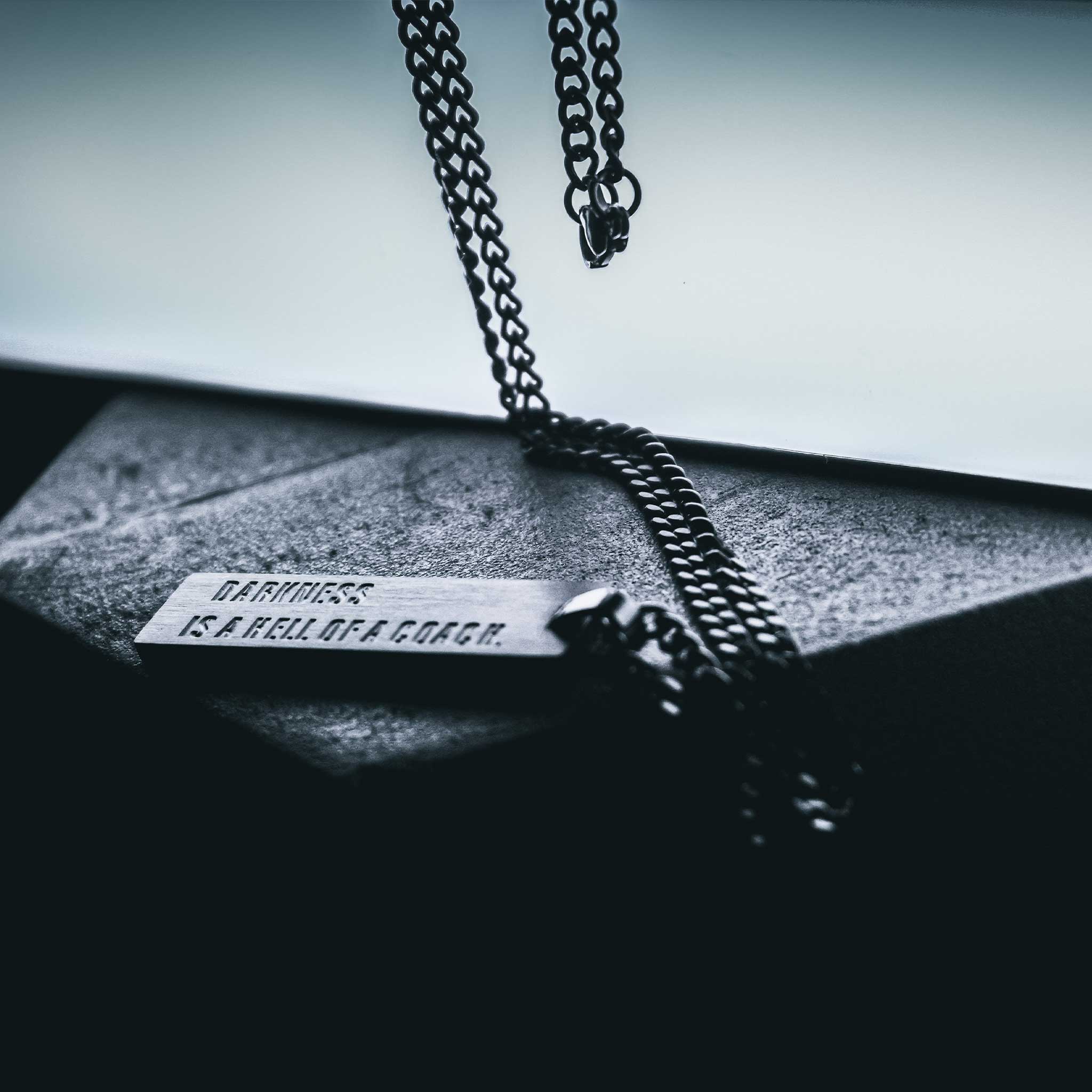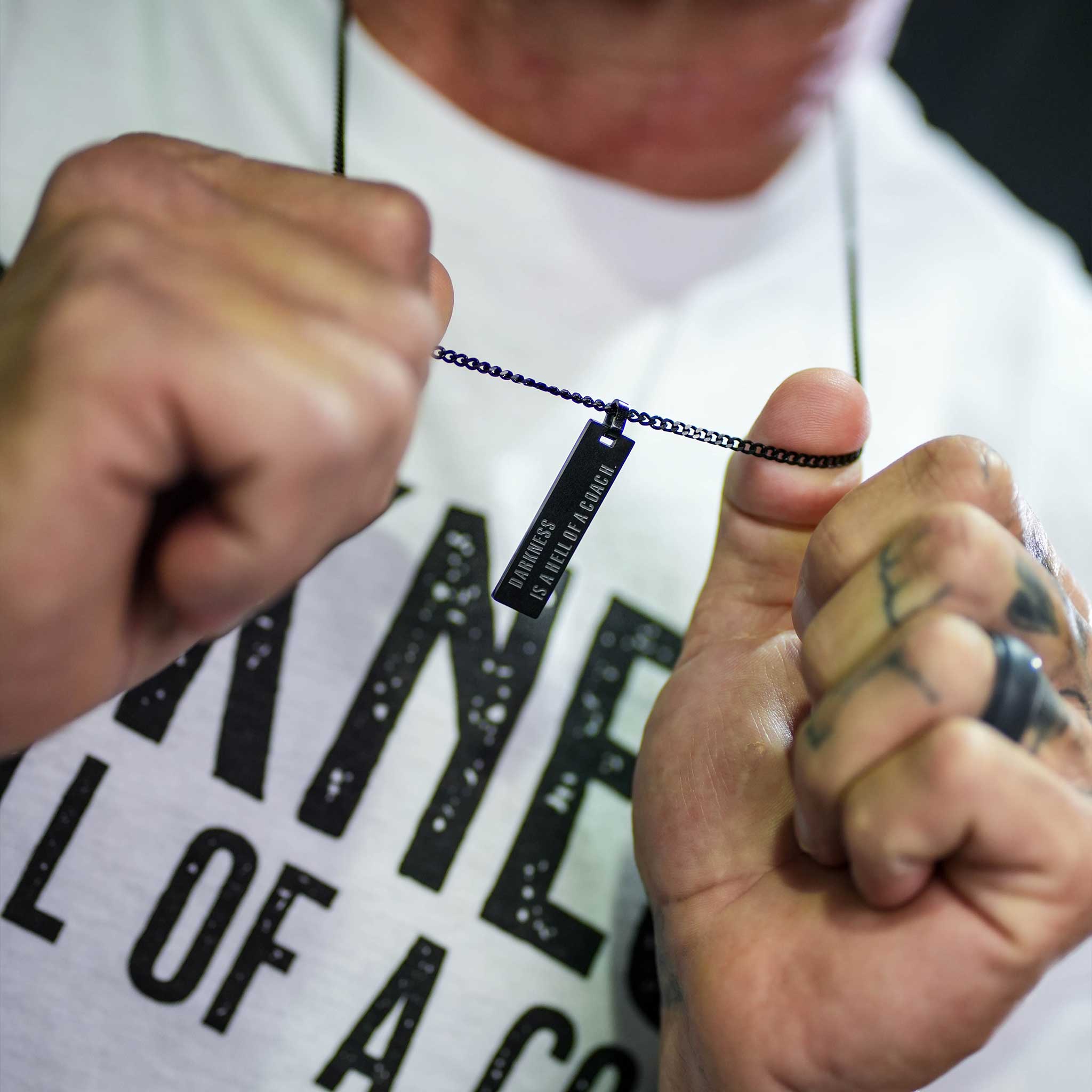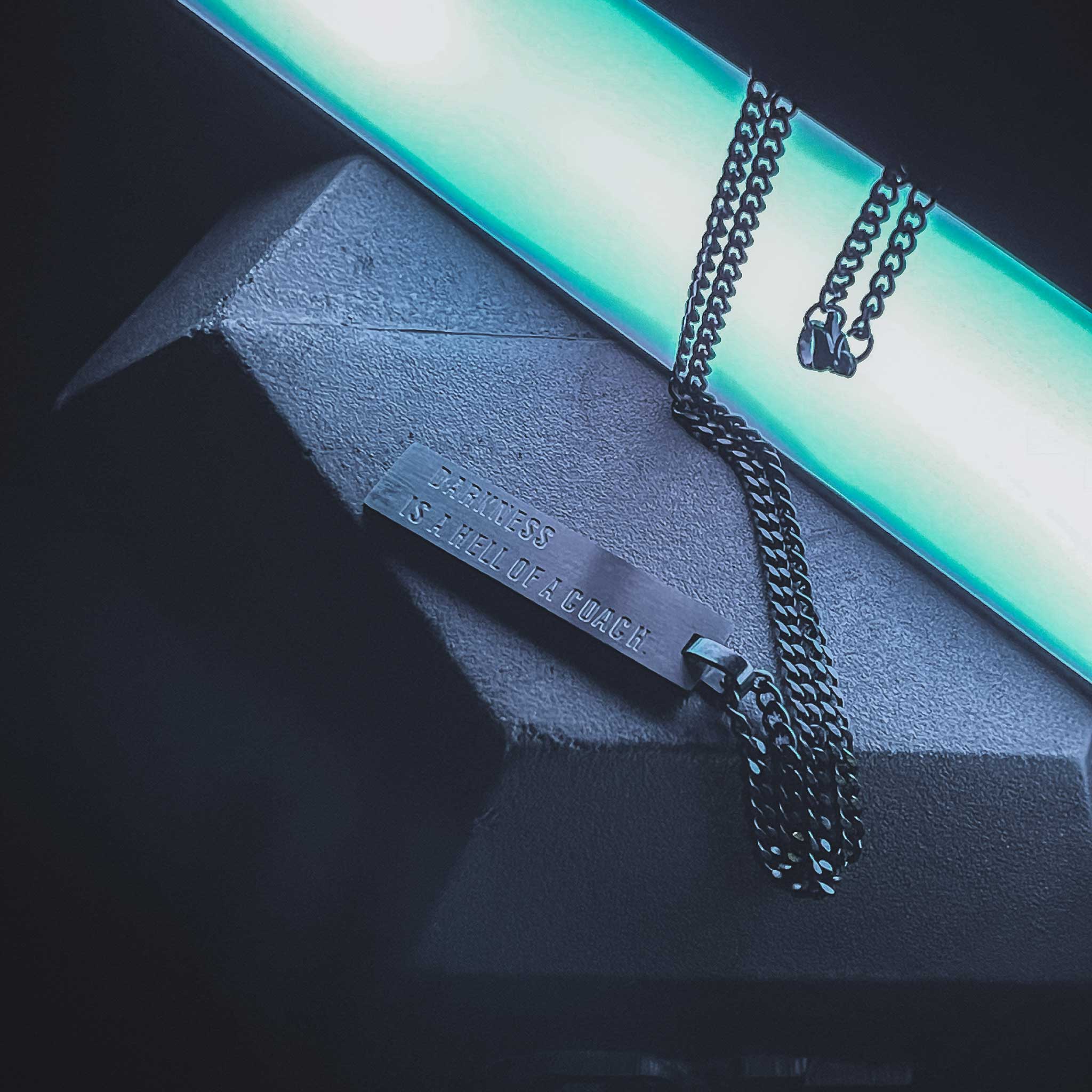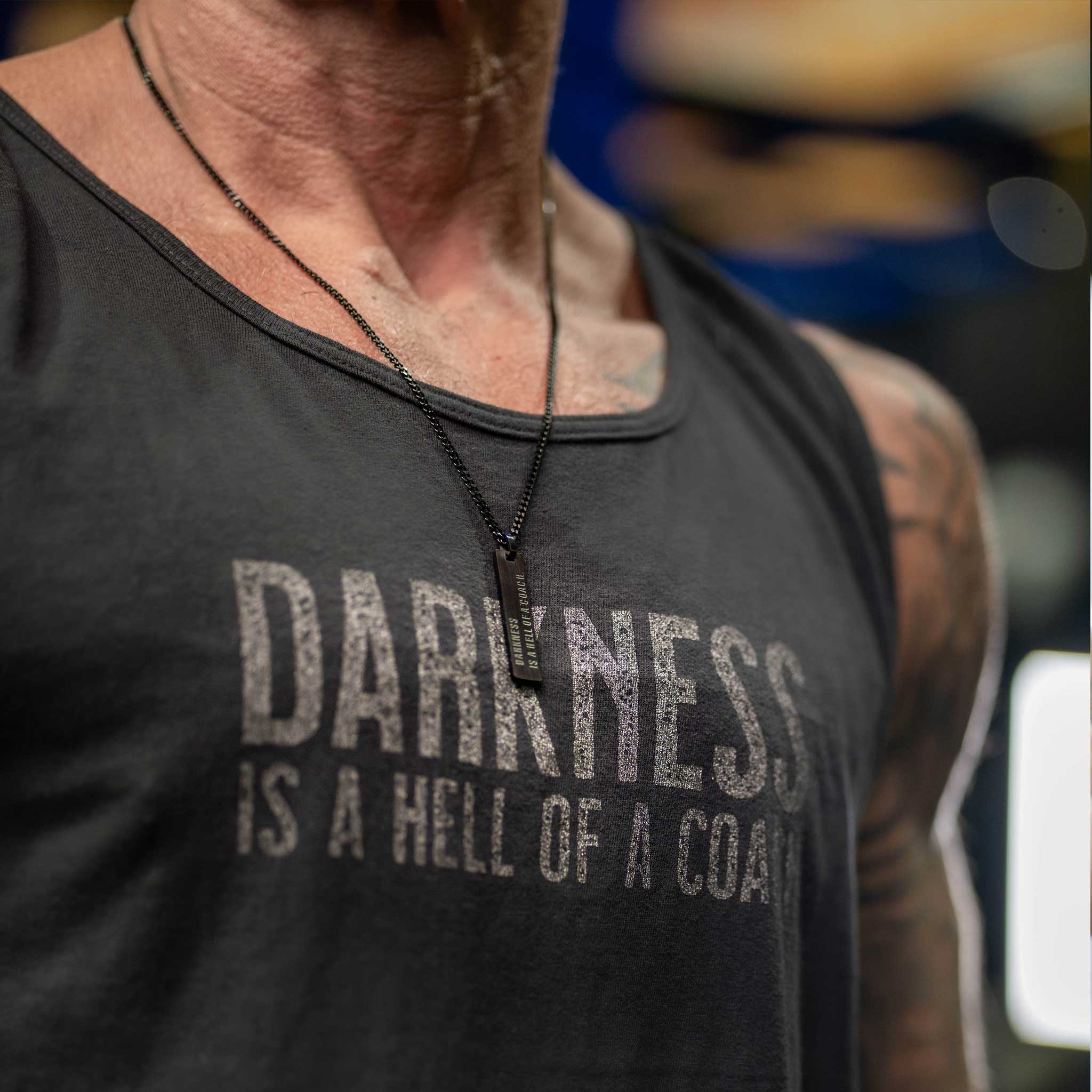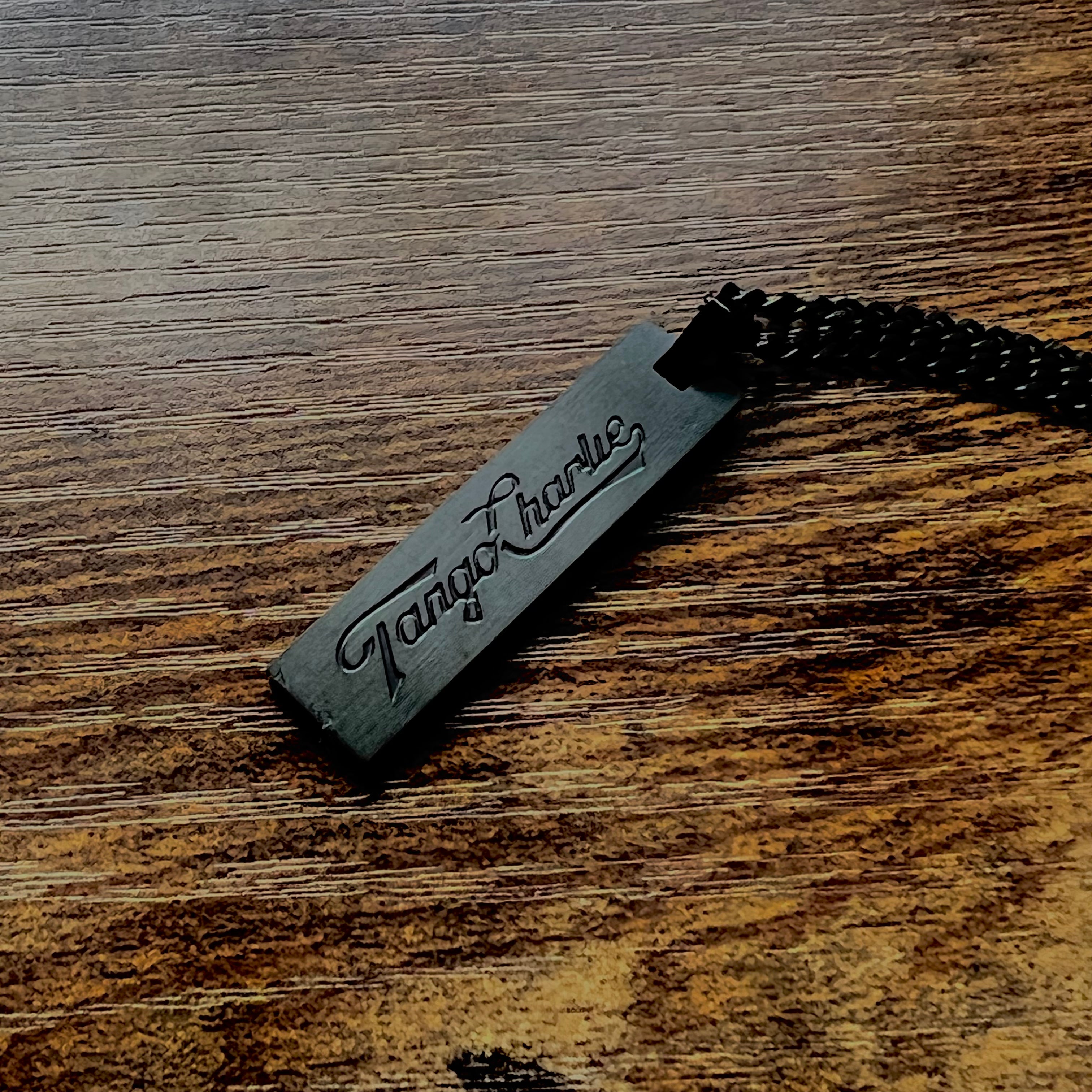 Darkness is a Hell of a Coach - Tag Necklace
---
---
Darkness is a HELL of a Coach
This isn't just a slogan – it's your battle cry. When life throws shadows your way, you're not just facing challenges: you're claiming Triumphs. Adversity's got nothing on your determination. So let's rewrite the script: stand strong, lift heavy, conquer the obstacles, and rise to your Victory over Darkness.
BLACKOUT Tag Necklace
Introducing our new "Darkness is a HELL of a Coach" black stainless steel men's tag necklace. Custom made from high-quality black stainless steel, it's as tough as the message it carries.
• Handcrafted and designed, forged in blacked out steel
• Comes with 22-inch stainless-steel black chain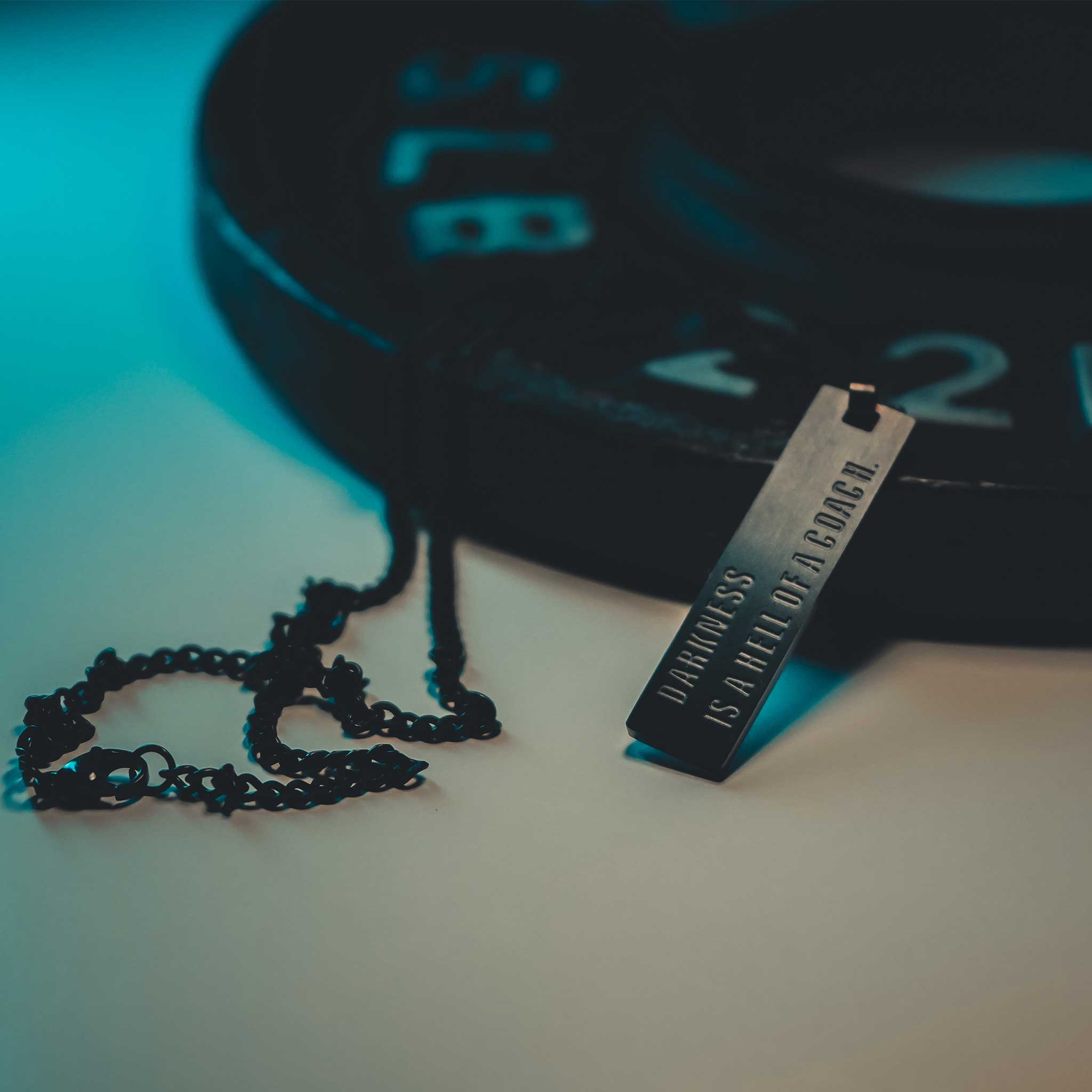 Subtle yet badass
It's not flashy but I have people try to read it every day. It's a great conversation starter and the message hits close to home. I haven't taken it off since I got it and it's durable and comfortable. Love it
What you really get
Look I love this phrase. I bought the shirt, later the flag, and now the necklace. It's a great reminder of growing through your pain. However, they don't show the Tango Charlie logo taking up the whole other side of the pendant. I love the brand but, I wanted a pendant for an emotional reminder, not an advertisement that took up half the dang thing. Just like you don't have your logo full print taking up half the side of the shirt it should not be on this..